USA Series Swim Trunk - Stars - 3"
STYLE: Compression lined swim trunk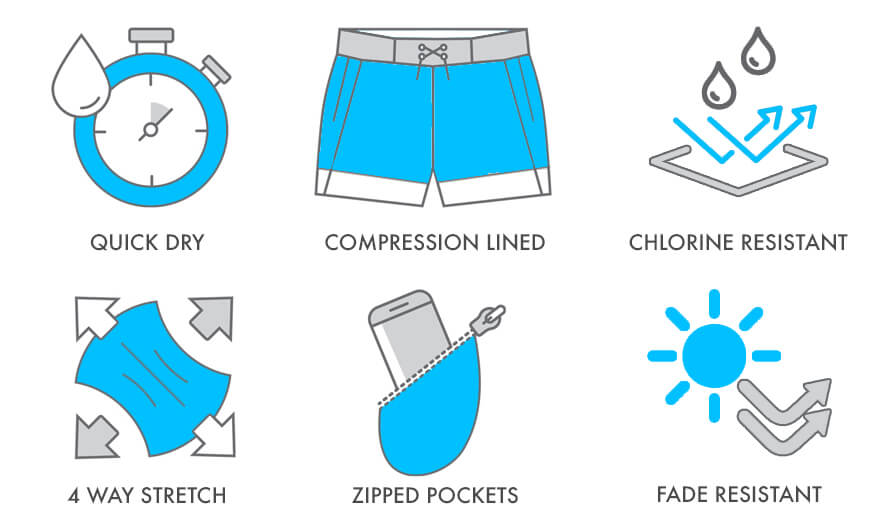 Our Limited Edition USA Starts swim trunks encompasses everything you need to have a good time - it really is a party in the USA! With all of your favorite Tucann qualities - quick dry, 4 way stretch, inner swim trunks, zipped pockets + a flash of the red white and blue!

Material:
Features:
4 way stretch material allows full range of motion & minimal restriction so you can swim, stroll & boogie comfortably.
Quick dry so you can go from pool to party with no worries.
Technical waistband has drawstring tie at front and elastic at the back only. This allows for the perfect adjustment/fit without compromising style.
Built in trunks made from swimming material ensure no more wet jocks & no more surprises.
Zipped pockets are dust and water resistant. Keep your phone, wallet & keys handy.