Blue Camo Swim Shorts - 3"
STYLE: Compression lined swim trunk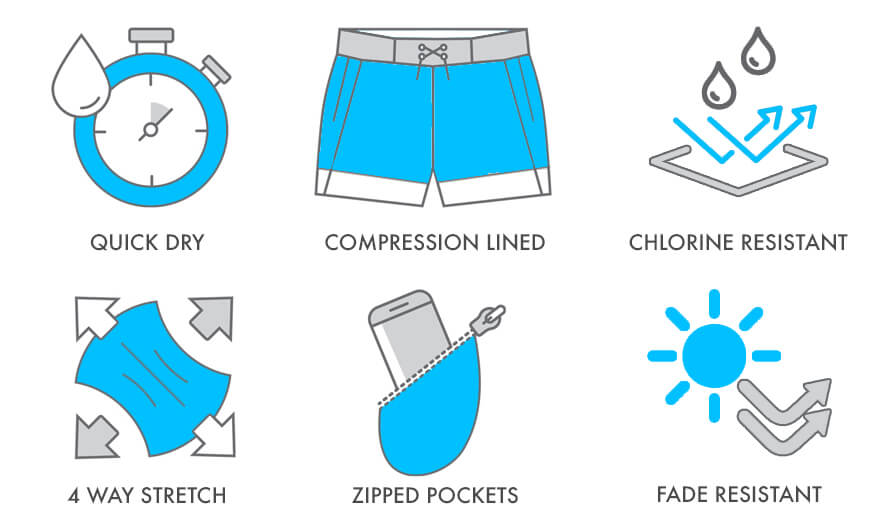 An iconic print revived in blue; ocean hues. Unlike the camo pattern suggests, this pair of swim trunks won't help you blend in. Designed for long days under the sun, the elastic waistband and inner lining allow for a perfect fit, paired with sand proof zip pockets to keep your essentials at hand. And you can forget about a change of clothes - our innovative quick drying technology will have you going from beach to brunch in no time at all! So, what are you waiting for - experience Tucann for yourself!
Material:
Features:
4 way stretch material allows full range of motion & minimal restriction so you can swim, stroll & boogie comfortably.
Quick dry so you can go from pool to party with no worries.
Technical waistband has drawstring tie at front and elastic at the back only. This allows for the perfect adjustment/fit without compromising style.
Built in trunks / inner liner made from swimming material ensure no more wet jocks & no more surprises.
Zipped pockets are dust and water resistant. Keep your phone, wallet & keys handy.
Lifestyle models Kallym and Silvio are wearing a size L.