Faded Ocean Swim Trunks - 5"
STYLE: Compression lined swim trunk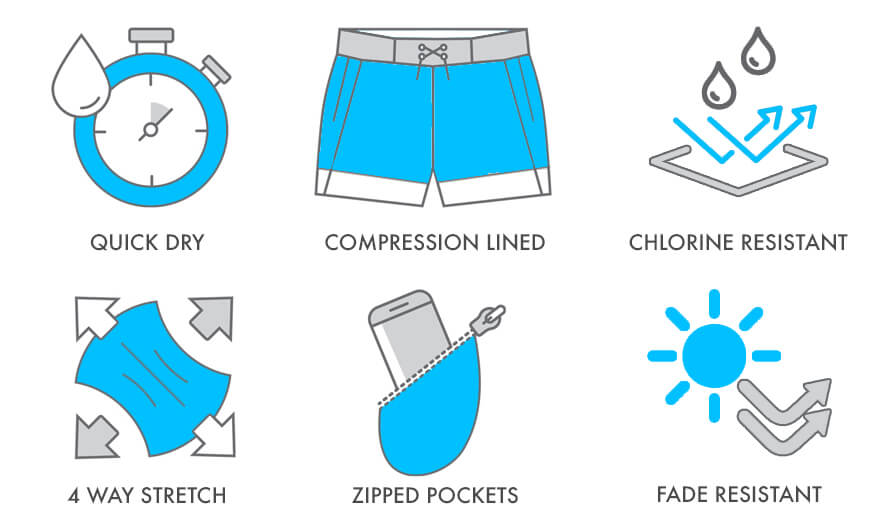 Prepare to make a statement with our Ocean Fade swim shorts that exude tropical vibes as if they were plucked straight from the shores of Hawaii.
The strong, fade proof coloring is achieved with imported Italian ink, so you know it's the real deal. You won't have to worry about your shorts turning into a sad, faded version of their former glory after one too many dips in the ocean.
An intelligently designed "aqua liner" keeps your goods in place and comfortable. No more awkward adjustments or uncomfortable chafing - just pure comfort. Plus, the technical waistband allows an adjustable fit so you can tailor it to your liking without sacrificing style. It's a win-win!
So pack your bags, grab your shades, and get ready for a journey you won't forget - with our swim shorts as your trusty travel companion, the world is your oyster!


Material:
Features:
4 way stretch material allows full range of motion & minimal restriction so you can swim, stroll & boogie comfortably.
Quick dry so you can go from pool to party with no worries.
Technical waistband has drawstring tie at front and elastic at the back only. This allows for the perfect adjustment/fit without compromising style.
Built in trunks made from swimming material ensure no more wet jocks & no more surprises.
Deep sand proof zipper pockets. Keep your phone, wallet & keys handy and the sand at the beach where it belongs.
Model is wearing a size M.