White Camo Swim Trunks - 5"
STYLE: Compression lined swim trunk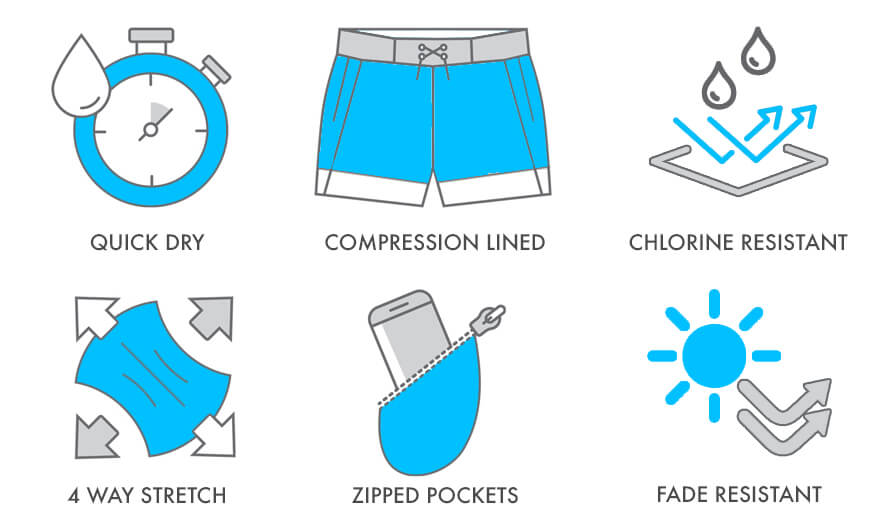 Introducing our new White Camo Swim Shorts - the epitome of style and versatility. Crafted from premium quality materials and boasting cutting-edge technology, these classic men's swim shorts are the ultimate addition to any discerning man's wardrobe. Weather you're lounging at happy hour or exploring the most exotic locations across the globe,  our white swim shorts are incredibly easy to pair with a tee, making them the perfect choice for any occasion.
But it's not just about looks - these men's swim trunks are designed with comfort and functionality in mind. Featuring a quick-drying fabric, they won't leave you feeling weighed down or uncomfortable, and the elastic waistband ensures a perfectly tailored fit. And let's not forget about the added support and comfort provided by the inner liner, which keeps sand out and chafing away!
So, whether you're lounging on the sand or sipping cocktails by the pool, our White Camo Swim Shorts have got you covered. Versatile, wearable, and high-tech - what more could you want from a pair of swim shorts? Don't settle for anything less than the best!


Material:
Features:
4 way stretch material allows full range of motion & minimal restriction so you can swim, stroll & boogie comfortably.
Quick dry so you can go from pool to party with no worries.
Technical waistband has drawstring tie at front and elastic at the back only. This allows for the perfect adjustment/fit without compromising style.
Built in trunks made from swimming material ensure no more wet jocks & no more surprises.
Deep sand proof zipper pockets. Keep your phone, wallet & keys handy and the sand at the beach where it belongs.
Model is wearing a size M.