White Camo Swim Trunks - 3"
STYLE: Compression lined swim trunk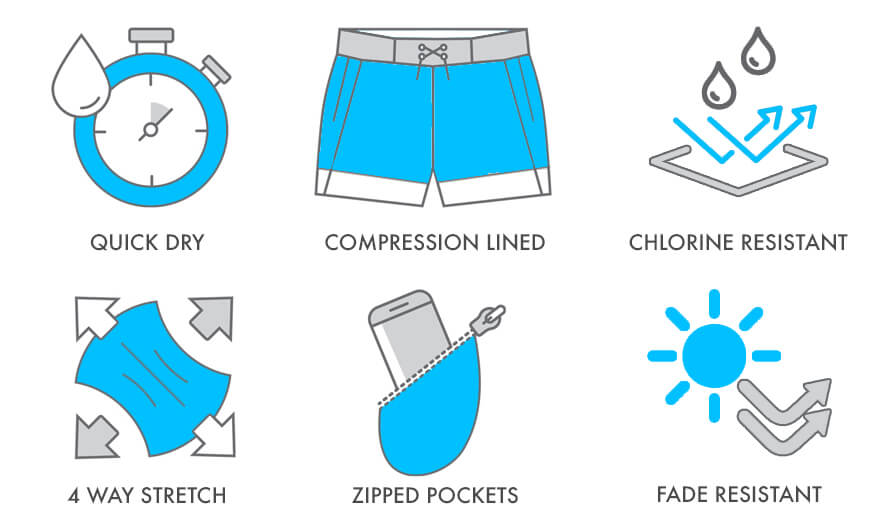 3 inch swim shorts

Get ready to hit the beach or pool in style with our camo white swim shorts. These shorts are the perfect combination of trend and wearability, featuring a timeless camo print in a versatile white colorway.


Are you sick of constantly readjusting, feeling uncomfortable, and irritated in your swimwear? Tucann's inner lined swim shorts are specifically designed for men, so an intelligently designed and comfortable interior was at the top of the list during the design process. A smooth, lycra like second layer offers additional support and stops the sand from getting in and causing irritation.



These swim shorts aren't just a fashion statement - they're practical too. The lightweight and stretchy material allows for effortless movement during any activity, so you can swim, surf, or stroll to your heart's content. Additionally, the quick drying capabilities mean you'll be able to transition seamlessly from water activities to land-based fun without missing a beat.

If you're on the hunt for swim shorts that provide ultimate comfort and also pair well with other pieces in your summer wardrobe, these are the swim shorts for you!


Material:
Features:
4 way stretch material allows full range of motion & minimal restriction so you can swim, stroll & boogie comfortably.
Quick dry so you can go from pool to party with no worries.
Technical waistband has drawstring tie at front and elastic at the back only. This allows for the perfect adjustment/fit without compromising style.
Built in trunks made from swimming material ensure no more wet jocks & no more surprises.
Zipped pockets are dust and water resistant. Keep your phone, wallet & keys handy.
Model is wearing a size M.