Happy Days Mens Swim Trunks - 3"
STYLE: Compression lined swim trunk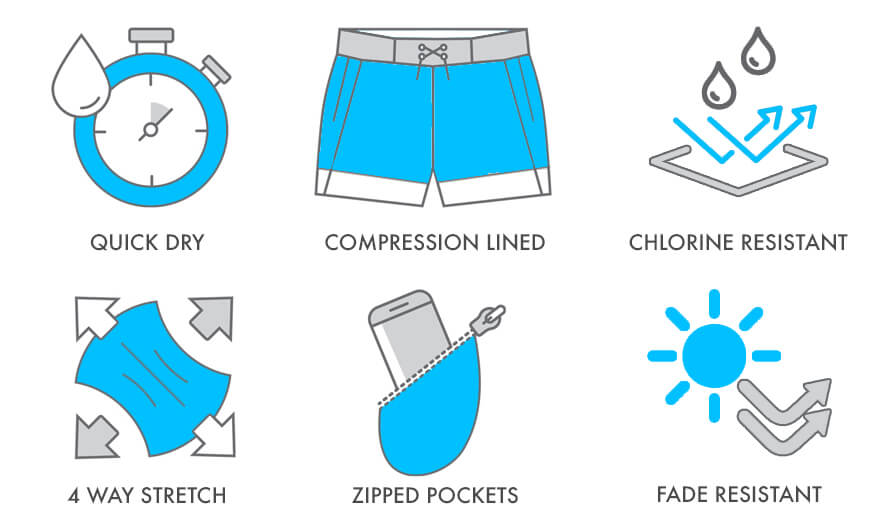 Tucann swimwear is designed with bright, vibrant and happy colours to reflect how we should celebrate life! Neon Yellow Italian ink sublimated smiles are guaranteed to generate a few pearly looks!

It's smiles all round with high functioning features such as four way stretch and quick drying capabilities. Our compression lined swim trunks ensure long days at the pool or beach are enjoyed by protecting the important bits and help avoid irritation and chafing. Our limited edition Happy Days swim shorts encompass everything you need to enjoy fuss free summer days!

When you're wearing Tucann's, there's always a reason to smile!
Features
Sublimated with high quality Italian ink to achieve vibrant coloring


Vibrant colors won't fade even after long days spent in the water / chlorine

Luxurious Black metal hardware in the shape of a 'Tucann'

Aqua liner acts as a second skin, keeps your goods in place and means no more wet jocks. Compression lined swim trunks are the natural evolution in swimwear.

Perfect length to show off just the right amount of leg

4 way stretch material allows for the perfect amount of movement and no restrictions

Spacious sand proof zip pockets to keep your essentials close by

Half elastic waistband at the back and drawstring closure at the front for perfect fitment