Faded Waves - Aurora - 3"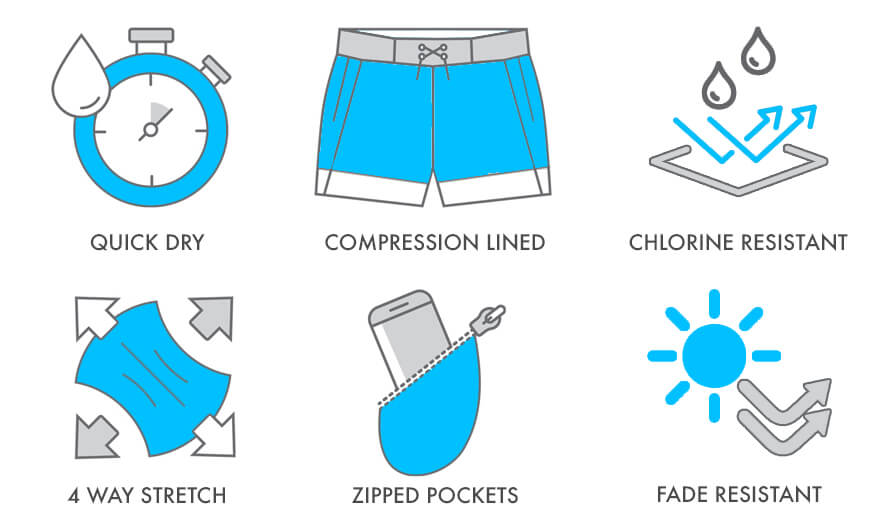 Calling all beachgoers and pool enthusiasts! Prepare to make a splash in style with our new Faded Waves swim shorts, the ultimate secret for making a statement. If you're already a fan of Tucann's Make Waves Collection, this laid back and relaxed print is the perfect addition to your swimwear wardrobe.

Crafted from a lightweight and stretchy material, they offer unrivaled comfort and mobility, allowing you to enjoy any beach or pool activity with ease. Whether you're catching waves or lounging under the sun, these classic swim shorts will dry in a flash, ensuring you're always ready for the next adventure. No more soggy shorts weighing you down and cramping your style!

Additionally, our quick drying swim trunks are made from a fade-proof material, you can take a dip in chlorine or saltwater without worrying about the colors losing their vibrancy.

And let's not forget about the inner liner—it's like a cloud for your unmentionables, providing supreme comfort and eliminating any chafing or irritation. Unlike traditional mesh, Tucann's inner liner is silky smooth, creating a second-skin feel that will have you playing all day in complete comfort. With the added convenience of zip pockets, you can securely store your essentials, keeping them close at hand while you enjoy your day in the sun. No more worrying about misplaced items or carrying a separate bag.

Get ready to make waves, turn heads, and create unforgettable memories in these luxury swim shorts.

Material:
Features:
4 way stretch material allows full range of motion & minimal restriction so you can swim, stroll & boogie comfortably.
Quick drying capabilities, so you can go from pool to party with no worries.
Smart-fit waistband featuring a drawstring closure at the front and elastic waistband at the back. This allows for the perfect adjustment/fit without compromising style.
Aqua Compression Liner that provides a safe and secure place to put the goods and eliminates discomfort and chaffing. 

Sand proof deep zipper pockets that keeps that sand out of your pockets and at the beach, where it belongs.

Durable fade proof color printing that will withstand salt water and chlorine. 

Model is wearing a size Medium.