Traditional Camo Swim Trunks - 3"
STYLE: Compression lined swim trunk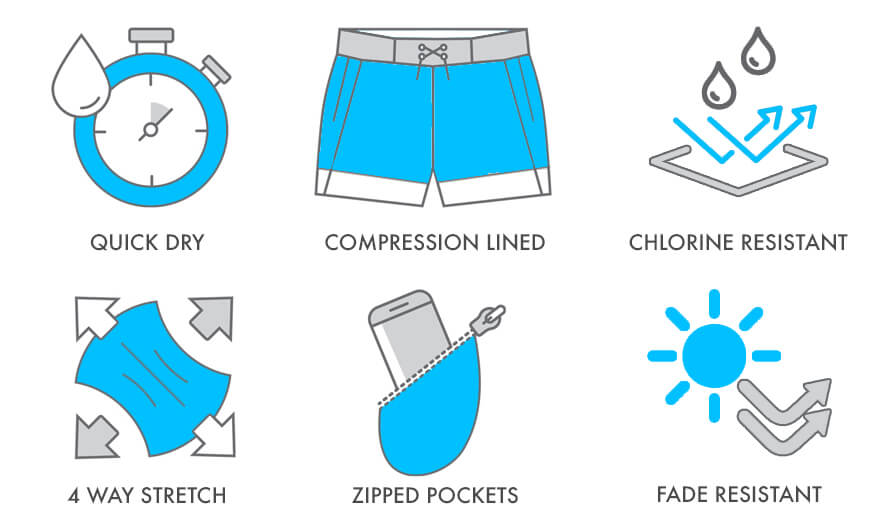 3 inch swim shorts

Say hello to Tucann's NEW Army Green Camo Swim Shorts! Let's be real, if summer had an official uniform, these bad boys would be it.
Why? For starters, they're lightweight enough to keep you feeling breezy on the hottest of days. And let's talk about the stretchiness - they won't restrict your range of motion like other shorts might, allowing full range of movement. But the real secret sauce to these green swim shorts is their quick-drying magic. No one wants to walk around with a soggy backside all day! These swim shorts have an impressive quick-drying ability that will keep you comfortable all day long. Say goodbye to the discomfort of wet, heavy shorts, as these will dry quickly and easily.
And let's not forget about the inner liner - that's right, no more scratchy, meshy nonsense rubbing you the wrong way. This smooth, silky liner is like a hug for your nether regions. Your boys will thank you for it!
So whether you're hitting up the beach, the pool, or just your own backyard, these swim shorts are your new go-to. They're the perfect mix of function and fashion - like a refreshing summer cocktail that's both delicious and hydrating.
Material:
Features:

4 way stretch material allows full range of motion & minimal restriction so you can swim, stroll & boogie comfortably.

Quick dry so you can go from pool to party with no worries.

Intelligently designed technical waistband featuring an aesthetic drawstring closure and elastic waistband at the back allowing for the perfect fit.

Built in trunks made from swimming material ensure no more wet jocks & no more surprises.

Fade proof.

Sand resistant deep zipper pockets.
Model is wearing a size M.